Welcome to "Tech Tips to Make Your Life Easier," brought to you by your friends at Aegis Business Technologies. This blog is meant to introduce you to new tricks and life-hacks that you can apply using every day forms of technology.
1. WEBSITE CALCULATES AVERAGE TIME TO FINISH BOOK
Calling all bookworms! Have you ever picked up a book and wondered how long it will take to finish? Visit https://www.howlongtoreadthis.com/ and you can search millions of books.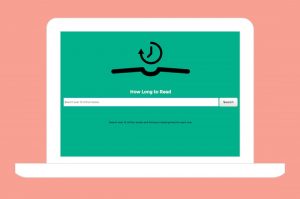 2. Saving PowerPoint Presentation as ".PPS"
For professionals, educators and students, Microsoft PowerPoint is an heavily utilized presentation tool. When it comes time to show your presenation, you have the ability to jump right into the slideshow, rather than opening up the application itself, and selecting "start from beginning." When saving your presentation, save as a "PowerPoint Show" otherwise know as ".PPS". There should be a drop down menu that offers this option to you.


3. CTRL + TAB
Are you one of those people who has dozens of tabs open on your computer? At times, it can be overwhelming to try and figure out where a certain website went, if you have this habit. Lucky for you, if you hit the "CTRL" key plus the "TAB" key, you are able to cycle through all of your tabs quickly, rather having to click on each individual tab.