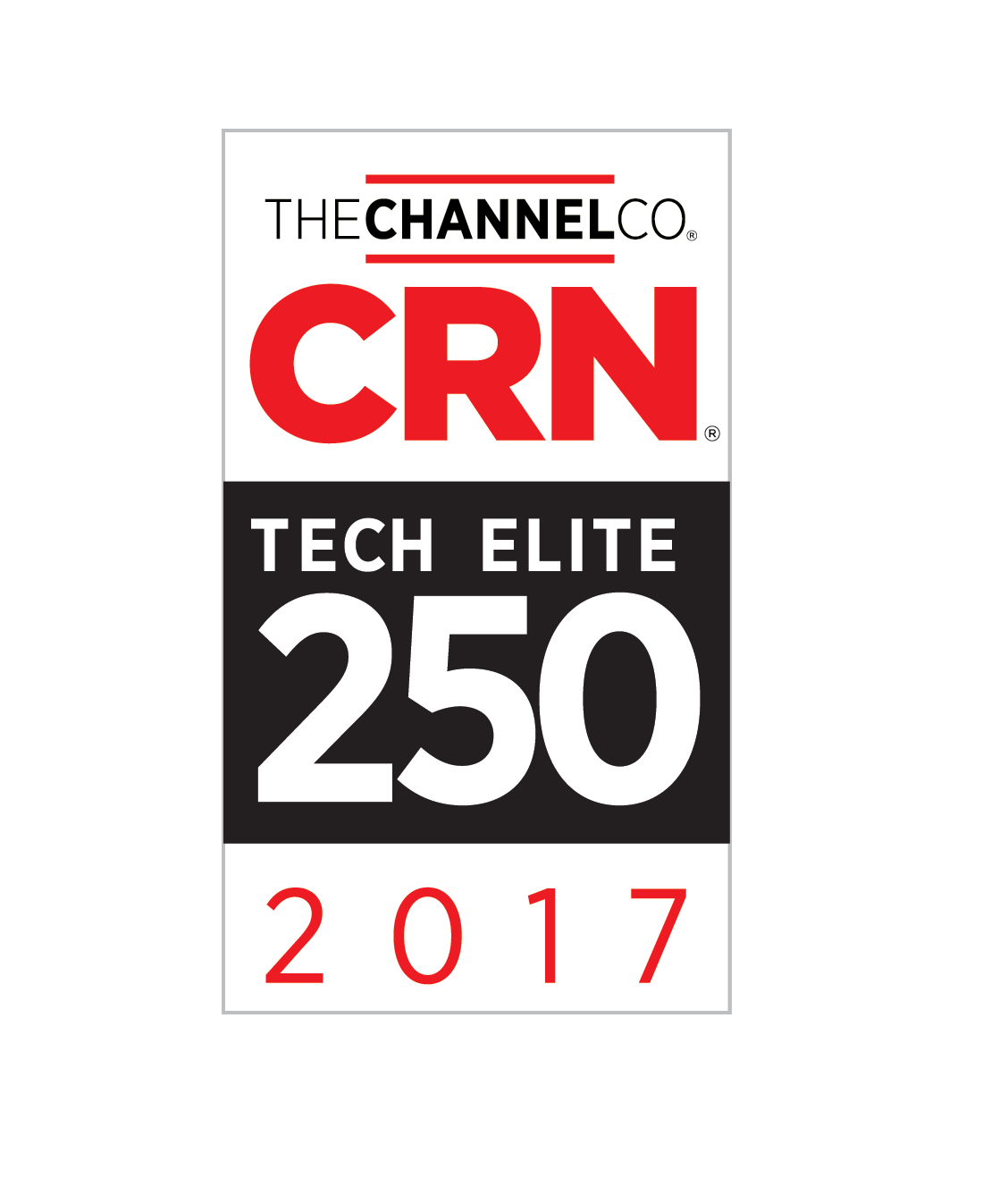 Tallahassee, FL, March 27, 2016 – Aegis announced today that CRN®, a brand of The Channel Company, has named Aegis Business Technologies to its 2017 Tech Elite 250 list. This annual list honors an exclusive group of North American IT solution providers that have earned the highest number of advanced technical certifications from leading technology vendors, scaled to their company size.
To compile the annual list, The Channel Company's research group and CRN editors work together to identify the most customer-beneficial technical certifications in the North American IT channel. Solution providers that have obtained these elite designations—which enable them to deliver premium products, services and customer support—are then selected from a pool of online applicants.
Aegis Business Technologies is an MSP (Managed Services Provider) in Tallahassee, Florida founded in 1997. Its core business is providing technical support for organizations of any size.
The Aegis Business Technologies team is certified in a variety of technologies and is dedicated to the continuing education of its staff. Aegis offers the most comprehensive support plans in North Florida; additionally through their remote support options and partner network they can assist you anywhere in the United States.
"This exclusive, ambitious group of solution providers boasts some of the most advanced IT certifications available from top technology suppliers," said Robert Faletra, CEO, The Channel Company. "They have adapted impressively to major changes in the IT channel, especially the shift to a more services-driven market, by expanding their skill sets and sharpening both their technical and customer service expertise. Congratulations to our 2017 list, whose robust investment in their organizations has earned them yet another elite designation—the CRN Tech Elite 250."
 "Being named to the prestigious CRN Elite 250 list is a wonderful accomplishment and showcases our never ending mission of offering the latest and most innovative offerings to our clients"  says Blake Dowling, Aegis CEO.
Coverage of the Tech Elite 250 will be featured in the April issue of CRN, and online at www.crn.com/techelite250.
Follow The Channel Company: Twitter, LinkedIn and Facebook
Follow Aegis Business Technologies: Twitter, Instagram and Facebook
Tweet This:
@TheChannelCo names @AegisSales to @CRN 2017 Tech Elite 250 list #CRNTechElite250 www.crn.com/techelite250
About Aegis Business Technologies
Aegis Business Technologies is an MSP (managed services provider) in Tallahassee, Florida founded in 1997.
We procure, install and support: servers, workstations, mobile devices, cloud solutions, wireless networks, security products, data backup protocols, as well as provide website and application development. If you are a 3 person law office or a 200 person medical facility, we can be your complete IT department or your occasional supplemental support resource. We offer 24-7 monitoring of your network, on-site support, a full time help desk, after hours support and a Microsoft licensed procurement agent to assist with new purchases.
About The Channel Company
The Channel Company enables breakthrough IT channel performance with our dominant media, engaging events, expert consulting and education, and innovative marketing services and platforms. As the channel catalyst, we connect and empower technology suppliers, solution providers and end users. Backed by more than 30 years of unequaled channel experience, we draw from our deep knowledge to envision innovative new solutions for ever-evolving challenges in the technology marketplace. www.thechannelco.com
Copyright ©2017. The Channel Company, LLC. CRN is a registered trademark of The Channel Company, LLC. All rights reserved.
The Channel Company Contact:
Melanie Turpin
The Channel Company
(508) 416-1195